Our citizenship lawyers in Istanbul are prepared to assist you to buy real estate worth more than 400,000 USD or opening a bank account to deposit 500,000 USD to get Turkish citizenship & passports with investment.
Table of Contents
Our Turkish real estate lawyers represent our clients in real property purchases, we prepare real estate sale contracts including residential and commercial properties and lands. We review and amend the contracts that are prepared by the developers as well.
After our citizenship lawyers in Istanbul finish the property buying phase we apply & represent our clients throughout the Turkey citizenship application process until they get their Turkish passports.
We're the Citizenship Lawyers in Istanbul
Our citizenship lawyers in Istanbul do perform Turkish citizenship services with property purchase options. We have extensive experience in immigration law in Turkey and we have obtained more than 560 passports, currently, we have 60+ pending applications.
Our citizenship lawyers in Istanbul have successfully represented clients from Iran, Palestine, Jordan, Lebanon, Morocco, Egypt, Tunis, Pakistan, Bangladesh, Hong Kong, Macao, China (we obtained more than 100 passports for Chinese), Djibouti, India, Russia, France, Romania, Algeria, Saint Kitts and Nevis, South Africa, South Korea, Vanuatu, and the USA and we know how to get required paperwork done in each country.
We have many clients residing in the UAE who successfully obtained Turkish citizenship. Currently, we have more than 15 pending applications for clients from the UAE.
All Details About Turkish Citizenship by Investment
Our citizenship lawyers in Istanbul perform legal services for making an investment and getting a conformity certificate for the investment to apply for Turkish citizenship. Once the investment step is completed, we will apply for residency for the main applicant. After that, we will prepare a Turkish citizenship file for the main applicant and his/her spouse and kids.
Generally, it takes 3 to 4 months to get a citizenship application accepted. We did not have any refusals so far. We got our last application accepted in 75 days. Once your application is accepted, you can apply for a Turkish ID card and passport and get your fingerprints at the Turkish Embassy in your country, you don't have to come to Turkey at all.
However, if you like to come and get it done in Istanbul one of our English-speaking Turkish lawyers will help you to get fingerprints and apply for a Turkish ID card and passport. Turkish passport and ID card will be mailed to our office address.
Legal Grounds for Turkish Citizenship by Investment
Recently, one of the exceptional ways based on purchasing real estate with a minimum value of $250,000 increased to $400,000.
Turkish Citizenship Law's Article 12 allows foreign investors to acquire Turkish citizenship in exceptional terms; with 18.09.2018 dated 106 numbered Presidential Decree, amendatory new arrangements have been made regarding the amounts mentioned in Article 20 of the Regulation on the Implementation of the aforementioned Law.
Rules to Get Turkish Citizenship with Property Purchase
Our citizenship lawyers in Istanbul do perform legal services for property purchase and management for foreign clients. Our services include preparation, legal help, and representation regarding the sale or purchase of a real estate property in Turkey. Our citizenship lawyers in Istanbul are ready to apply for citizenship with property investment.
Our English-speaking citizenship lawyers in Istanbul will prepare your purchase and sale agreement to buy or sell an off-plan or second-hand house or apartment in Turkey.
Our citizenship lawyers in Istanbul will advise you of any potential pitfalls, recommend specific changes that would benefit you, discuss or negotiate these concerns and changes with the other party, and accompany you to the Title Deed Office to close the transaction.
Nowadays, there is a huge demand for Turkish citizenship via the route of the USD 400,000 property investment law. Our citizenship lawyers in Istanbul will help with real estate purchases until you get Turkey citizenship.
Real Estate Purchase and Conformity Certificate
Obtaining a conformity certificate from the Ministry of Environment and Urbanization for purchasing a real estate property with a minimum value of $400,000 or equivalent foreign currency or equivalent amount of Turkish Liras and attached an annotation of no-sale for at least three years at the relevant title registry.
Purchasing a real estate property that has property ownership or a construction servitude on it, with a preliminary sale contract executed before a notary public and at least 400,000 USD or amount of foreign currency or Turkish Liras has been paid in advance and such notarized preliminary sale contract should be recorded at the local title registry with the undertaking not to transfer or assign the agreement for a period of three years.
In order to obtain the conformity certificate also called the eligibility certificate from the local office of the Ministry of Environment and Urbanization. The conformity certificate proves that our client has completed the investment phase and is now eligible to apply for Turkey citizenship by investment.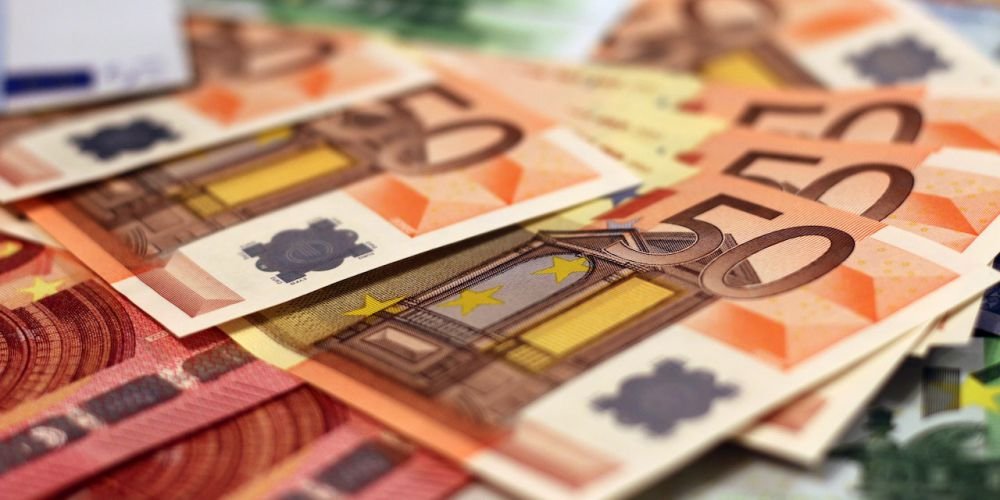 Our Citizenship Lawyers in Istanbul Apply for Citizenship with Bank Deposit
The second most common way to apply for Turkish citizenship by investment is to deposit 500,000 USD in a Turkish bank account. Our citizenship lawyers in Istanbul will assist you to open a bank account in your presence.
We generally open bank accounts with a Power of Attorney (PoA) given to us by our clients. Some of our clients give us PoA in their own country either at the Turkish Embassy or local notary and apostille.
A PoA can be given in a way called double legalization in some countries like China. In this way, a PoA is prepared by a local notary and attested by the Foreign Ministry of that country and after that, it is attested by the Turkish Embassy.
Once your funds are transferred into your Turkish bank account or you can deposit money in cash as well. Your money must be converted to Turkish Lira (TL) and can be invested in TL interest-bearing accounts or Turkish Government Bonds for 3 years.
It used to be possible to keep your investment in foreign currency but it was changed recently. Please review the Presidential Decree showing the change. We assist you to open a newly introduced bank account called "Yuvam" and you can get dollar protection plus a %8 yield on your investment for 2 years.
In order to be eligible for Turkish citizenship by investment, one must invest at least 500.000 US Dollars converted into Turkish Lira and make a commitment to hold the funds for three years at banks operating in Turkey.
Our Citizenship Lawyers in Istanbul Serve:
Passport translation and notarization
Obtaining tax id number for client
Opening bank account
Arrange bank deposit
Prepare documents to be signed by the Client.
Follow up on our paperwork with BBDK.
Our Turkish Citizenship Application Services Include:
Prepare residency application documents for the Client, his wife, and children.
Prepare citizenship application documents for the Client, his wife, and children.
Follow up on the application until the Turkish passports are given.
Required Documents For Turkish Citizenship Application
Application form (Vat-4)
Passport or ID card that shows his/her nationality. If he/she is stateless approved documents with Turkish translated and certified by the notary.
Consent letter (taken from a notary or the related officer in domestic, if abroad external representation or from the authorized offices from his/her country) for the children who are under their mother's/father's custody and applying for citizenship with.
Marital status document and if married marriage certificate, if divorced divorce certificate, if widow/widower death certificate.
The birth certificate shows personal information or a population register sample document, and if married a family registration certificate that proves the family bond between his/her spouse and children.
Service charge receipt from finance cashier desk.
2 biometric photographs (50×60 mm, white background, machine-readable, plain set by ICAO).
Marriage with a Turkish Citizen
Foreigners are eligible to stay in Turkey for longer terms and/or become Turkish citizens upon marriage to a Turkish citizen. For becoming eligible for citizenship, the foreigner and the Turkish citizen shall be married for at least three (3) years.
Reach us for Turkish Citizenship Attorneys
Akkas Law is a solution-oriented Turkish law firm that empowers clients to meet the diverse and changing demands of today's citizenship with investment law. Since 1992, our lawyers have been helping clients with complex legal challenges and maximizing opportunities for success.
Our law firm is now one of the leading Turkish Citizenship law firms in Istanbul, Turkey. You may reach us for Citizenship Lawyers in Istanbul through our Contact page.