Expert legal services in Turkey since 1992
Our lawyers are impressive and respected
Welcome to Akkas Law Firm, your trusted partner for comprehensive legal solutions in Turkey. With a proven track record of excellence, we are committed to providing exceptional legal representation and strategic counsel to individuals, businesses, and organizations both nationally and internationally.
As a forward-thinking law firm, we pride ourselves on offering innovative legal solutions tailored to the unique needs of our clients.
At Akkas Law Firm, we boast a team of highly skilled and experienced legal professionals who are well-versed in various areas of Turkish law. From corporate law and business transactions to real estate, intellectual property, immigration, and dispute resolution, our lawyers possess in-depth knowledge and a deep understanding of the complexity of the Turkish legal system.
We stay updated with the latest legal developments and market trends to provide you with cutting-edge legal advice and services.
Our Lawyers
Our Services
Depth of Experience
Our team has extensive experience across a wide spectrum of legal practice areas, providing you with comprehensive solutions to complex legal issues.
Client-Focused Approach
Our expert lawyers prioritize your needs, ensuring that you receive personalized attention and tailored legal strategies.
Innovative Solutions
At Akkas Law Firm, we leverage the latest legal technologies and strategic thinking to offer innovative solutions for your legal challenges.
Commitment to Excellence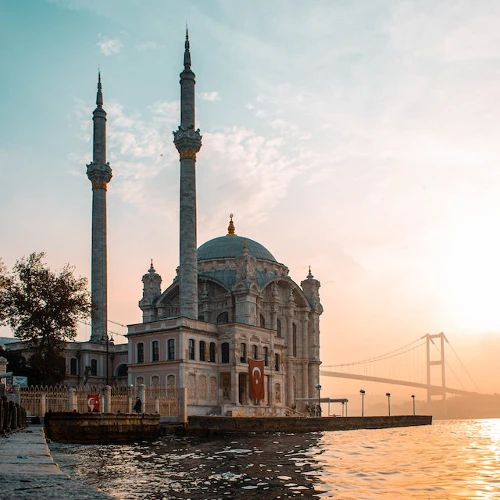 Client-Centric Approach
As a client-centric law firm, we prioritize understanding your specific legal requirements and objectives. We believe that effective legal representation stems from strong client-attorney relationships built on trust, transparency, and open communication. .
Our attorneys take the time to listen to your concerns, assess your legal situation, and craft tailored strategies to achieve the best possible outcomes
With a global outlook, Akkas Law Firm serves a diverse clientele, including international businesses and foreign investors seeking legal assistance in Turkey.
Our multilingual team can communicate effectively in English, Turkish, and other languages, facilitating seamless interactions and ensuring clarity throughout the legal process.
Our Founder
Founder of Akkas Law Firm, attorney Selcuk Akkas was born in Eregli, Konya, finished his first and secondary school education here and then moved to Istanbul to study law. After graduating from Istanbul University Law School, he completed a legal internship to qualify as an attorney at law in 1992.
He completed his obligatory military service as a military judge at the Military Court of Turkish Armed Forces in Ankara. Mr. Akkas started to work for Eczacibasi Ilaç Pazarlama, the largest pharmaceutical company in Turkey, in 1994. He gained experience in business law and in intellectual and industrial property rights law here.
He resigned in 1998 to move to the USA to improve his legal English and to study master's degree. He lived in Houston, Texas from 1998 to 2006, studying Legal English courses and graduating with a master's degree in American and international law at Lone Star College.
Latest Articles
When you need top-tier legal services in Turkey, Akkas Law Firm is here to assist you.
Establishing, acquiring, or selling a business in Turkey requires a thorough understanding of the country's…
Welcome to Akkas Law Firm, your premier destination for expert legal counsel and support when…
Akkas Law Firm provides services to obtain Turkish citizenship quickly and easily. Turkey's citizenship-by-investment program…