Unlock the world of possibilities with Turkish citizenship by investment! Explore lucrative routes like bank deposits and property purchases, and discover the benefits to get citizenship in Turkey.
Table of Contents
Gain visa-free travel, access a dynamic market, and enjoy a vibrant lifestyle at this strategic crossroads between Europe, Asia, and the Middle East. Let Akkas Law Firm be your guide on this exciting journey to securing a second passport in Turkey.
How to Get Citizenship in Turkey Fast?
As Turkey continues to position itself as an attractive destination for global investors and individuals seeking second citizenship, the Turkish government has introduced various citizenship-by-investment programs.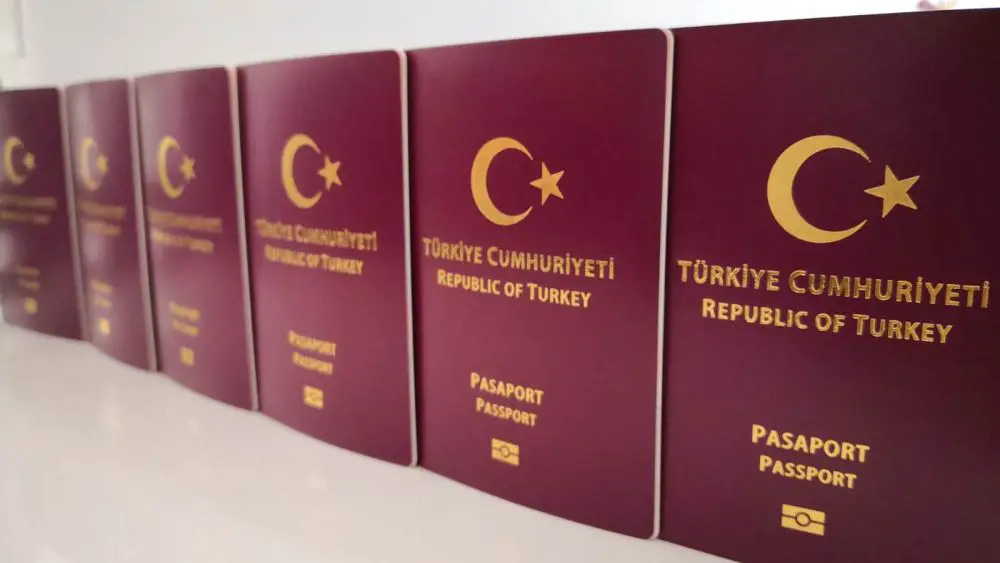 Turkish Citizenship Law's Article 12 allows foreign investors to acquire Turkish citizenship in exceptional terms; with 18.09.2018 dated 106 numbered Presidential Decree, amendatory new arrangements have been made regarding the amounts mentioned in the Article 20 of the Regulation on the Implementation of the aforementioned Law.
These initiatives offer foreigners the opportunity to obtain Turkish citizenship through investments in different sectors, including citizenship with bank deposit and citizenship with property purchase.
In this comprehensive guide, Akkas Law Firm will walk you through the essential details and requirements for acquiring Turkish citizenship through these investment routes.
Get Citizenship with Bank Deposit
One of the pathways to Turkish citizenship is through a bank deposit. This option allows foreign investors to become Turkish citizens by making substantial deposit in Turkish banks. The deposit amount is subject to certain conditions set by the government, and fulfilling these requirements is critical to a successful citizenship application.
The key requirements for citizenship with a bank deposit include:
Minimum Deposit Amount: As per current regulations, the minimum required deposit is 500,000 USD. It is crucial to consult with legal experts to stay updated on the latest deposit requirements.
Maintenance Period: Typically, the deposited amount must be held in the Turkish bank account for a specified period, usually a minimum of three years. During this time, the investor is not allowed to withdraw the funds.
Application Process: Once the investment conditions are met, applicants must submit the necessary documents and undergo the standard citizenship application process, which may include background checks and other legal formalities.
Get Citizenship with Property Purchase
Acquiring Turkish citizenship through property purchase has gained immense popularity among foreign investors. This option allows individuals to become Turkish citizens by investing in real estate within the country.
The key requirements for citizenship with property purchase include:
Minimum Property Value: The government sets a minimum value for the property that the applicant needs to purchase. This value is 400,000 USD currently and may change over time, so it's essential to seek expert advice on the current threshold.
Non-Sell Agreement: Investors are required to sign an undertaking not to sell the purchased property for three years.
Title Deed Restrictions: The property's title deed must include a restriction indicating that the property cannot be sold for a minimum of three years.
Application Process: After purchasing the property and completing other necessary paperwork, applicants can initiate the citizenship application process.
Ways to Get Citizenship in Turkey
Turkish citizenship by investment offers a valuable opportunity for global investors seeking to diversify their portfolio and acquire additional citizenship in a country with a rich history and growing economy.
Whether you choose citizenship with a bank deposit or citizenship with a property purchase, partnering with experienced legal professionals like Akkas Law Firm is crucial to navigating the intricate process successfully.
Contact us to Get Citizenship in Turkey
Akkas Law Firm is a solution-oriented law firm that empowers clients to meet the diverse and changing demands of today's citizenship with investment law. Since 1992, our lawyers have been helping clients with complex legal challenges and maximizing opportunities for success.
Our law firm is now one of the leading Turkish Citizenship law firms in Istanbul, Turkey. You may reach us to Get Citizenship in Turkey through our Contact page.